Rebecca masel
Owner and Director
Miss Rebecca is from Lexington, Kentucky, where she grew up as a competitive dancer studying all dance forms with a special emphasis on Ballet. In 1997, she moved to New York City to pursue a dance career and expand her training. Although she worked in many shows while in New York City, one of her proudest dance achievements was landing a coveted spot as one of the famous Radio City Rockettes performing in the Radio City Christmas Spectacular for over five years. Even more exciting, she was selected as one of the few Public Relations Rockettes, appearing in numerous television interviews to promote the Radio City organization, as well as, performing on national television such as on the Tonight Show with Jay Leno. For fun, see Miss Rebecca's appearance on the Tonight Show in the Competitions and Recitals (videos) section!
Before making it as a professional dancer, Rebecca won numerous local, regional and national awards including "Ohio's Female Dancer of the Year" (American Dance Awards), "Miss Dance of Ohio" (Dance Masters of America), and was 3rd Runner-up in the Miss Kentucky Scholarship Pageant (a preliminary to the Miss America Scholarship Pageant) and performed in many local and regional theatre productions.
Rebecca attended the University of Kentucky on a full academic scholarship and graduated Summa Cum Laude with a Bachelor of Arts degree in Communication. After spending several years as a full-time dance instructor at her home studio in Lexington, she moved to New York City to pursue her dance dreams. Rebecca was quickly hired by famed jazz instructor, Frank Hatchett, as a class and convention assistant. Shortly thereafter, she began booking numerous dance opportunities, with her success even taking her to Los Angeles where she also danced professionally and lived for five years.
Miss Tracy grew up in the dance academy, starting her dance and acrobatic training at the age of 5. Mentored to be an assistant at a young age, she started her teaching career at 15 with a heavy emphasis in Acrobatics and Tap, as well as other forms of dance. A competitive dancer from the age of 10, she has been introduced to many styles and worked under a variety of master teachers as a student and assistant.
Miss Tracy continued her dance training through college at The University of Florida with a minor in dance and was a member of various companies and performance groups: Floridance, Soundstage, Dance Alive and Danza.
After moving back to South Florida in 2004, Miss Tracy started teaching again full time and had the opportunity to use what she learned to work with competitive students, choreographing many award winning competition pieces.
With 20+ years experience teaching all different levels, ages and genres, from pre-school to adult, Miss Tracy has spent those years developing a balanced approach of positivity and professionalism in the classroom. Miss Tracy's number one goal is to foster her students' growth and safely develop their skills with confidence in a fun, positive atmosphere. Certified by Dance Educators of America and in training with Acrobatic Arts, Miss Tracy is continuously taking new workshops and seminars to introduce her students to the newest, fast-paced, and cutting-edge dance and acrobatic techniques.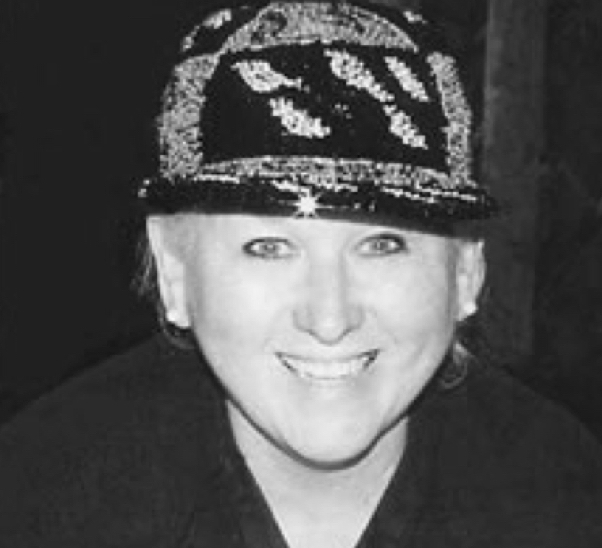 International Director, Choreographer, Master Teacher. Recipient of six Los Angeles Drama-Logue awards and the San Diego Theatre Circle Critics award for outstanding choreography and directing. Miss Judy is a member of the New York Stage Directors and Choreographers Union. Her New York teaching credits include Broadway Dance Center, Jo Jo's Dance Factory, Joffrey Ballet School, Steps, Alvin Ailey American Dance Theatre, New York University, Lexington School for the Deaf. She has taught Master Classes for all the major dance organizations in the USA. Her choreography credits range from the opening ceremonies for the 1999 World Ski Cup Championships to Musical Theatre, concert stage and cruise ships. Miss Judy choreographed "Singing in the Rain" and "Crazy for You" in Las Vegas. As the Lawrence Welk Theatre her directing and choreography credits include "Nunsense", "Funny Girl", "Guys and Dolls", "Man of La Mancha", "Sugar", "Peter Pan", "Hello Dolly", "Anything Goes", "Cabaret" and "Sweet Charity" are just a few of the productions she worked on.
At the Broward Performing Arts Center she choreographed "Me and My Girl". On staff of Folkwang Hochschule in Essen, Germany, and Centre Professional de Dance in Poitiers, France. Miss Judy has been a guest artist and conducted Master Classes in Austria, Czech Republic, Scotland, France, Portugal, Slovenia, Spain, Yugoslavia, Switzerland, University of Poitiers, University of Wisconsin, Stephens College, Oklahoma City University, Central Wisconsin School of Ballet. Conducting teachers training courses at the University of Buffalo, Dance Teachers Web Las Vegas, Dance Teachers Summit New York City. Miss Judy is certified IDO Judge and has been the USA Judge for the World Dance Olympiad in Moscow, Russia, the world championships in Portoroz, Slovenia, Hamlin, Germany and Orlando, FL. She was also invited by the French Minister of Culture to adjudicate the National Dance Examinations at the Conservatoire in Bordeaux, France.
Judy has also adjudicated the Surrey Dance Festival in Vancouver, B.C. as well as Mr. and Miss Dance of America. She has produced Educational videos and CD's for dance teachers to learn how to teach tap from beginner to advanced levels. You will find Judy's former students in Musical Productions all over the world. Miss Judy is currently teaching in the Theatre Arts Department at the University of Miami. One of her great teaching joys was teaching Deaf students to tap dance.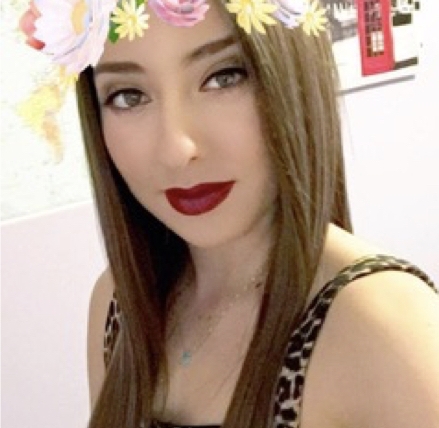 Miss Vanessa danced with Stella's Dancers' Studio for 8 years, and competed with the Illusion Dance Company throughout high school I the styles of contemporary, jazz, ballet, musical theatre and hip hop. She currently studies ballet, jazz and modern dance in college to ensure she becomes a well-rounded choreographer when she graduates.
She is majoring in dance at Nova Southeastern University and wants to educate dancers on how to take care of their bodies so they can maintain a long dance career.
In 2016-2017, Miss Vanessa began an internship with the academy and is now on the faculty. Starting with the baby program and working her way up to teens, Miss Vanessa focuses on encouraging young dancers to follow their dreams, as this studio has encouraged her to do throughout her many years here.
Miss Brettnie is a proud Brooklyn born, South Florida raised, Jamaican, who is a successful, professional performer and choreographer. Miss Brettnie began her career as a freestyle street dancer in 2008 and has continued mastering her skills over the past decade. Her most recent achievement is being the title holder, as South Florida's Champion, Female Freestyler. As a commercial dancer, Miss Brettnie has performed with artists such as, Pitbull, Daddy Yankee, Kymani Marley, and Mya Christina Milian. She has appeared in music videos for Tory Lanez, Jazze Pha, Karol G, Sean Paul and Trina. Miss Brettnie has also been seen on the Telemundos Live television show, LaBanda 1, as well as, featured roles in commercials seen worldwide.
Miss Brettnie has choreographed for Charlie Black music videos, the Miss Jamaica Florida Pageant, S4K Time To Play children's short plays at the Adrienne Arsht Center in Miami, she has been the assistant choreographer for C.A.T.S. at the Fort Lauderdale Children's Theatre, Dance Captain for Sounds of Simon at the Delray Performing Arts, Dreamgirls at Stage Door Theater, and Choreographer of Short Cuts for kids traveling production. Miss Brettnie has won countless awards for choreography, such as the Quantum L.E.A.P. award which she has won 4 times for most Entertaining, as well as, awards for dynamic choreography and movement. Miss Brettnie teaches Hip-hop, Jazz, Dancehall, Stepping, Contemporary and Soca.
Born in Cuba, Miss Daynelis studied classical ballet for 8 years at the Cuban National Ballet School where she graduated as a Professional Classical Dancer and Ballet Instructor. She has been a company member of the Cuban National Ballet, Mexico Ballet, and Tulsa Ballet. Miss Daynelis has danced on stages around the world in Spain, France, Colombia, Mexico, and more. She has been a principal dancer in Swan Lake, Giselle, Don Quixote, Nutcracker, Sleeping Beauty, Romeo and Juliet, Infra, Serenade, and Bayadera. Miss Daynelis has also had the privilege to dance in pieces by internationally renowned choreographers such as John Cranko, Edwaard Liang, Marcello Angelini, George Balanchine, Wayne McGregor, Ma Cong, and Alicia Alonso. In addition, Miss Daynelis has participated in numerous international ballet competitions, such as the International Ballet Competition in Cuba, where she won several gold medals. Miss Daynelis has also been awarded a scholarship to dance with the Washington, D.C. Ballet through the Youth America Grand Prix. She also has extensive experience judging international ballet competitions. Miss Daynelis' goal for her classes is to teach proper technique and inspire her students to reach their full potential as artists. When Miss Daynelis is not teaching here at ADA, she can often be found sharing the joy of Ballet at galas, master classes and ballet productions across the country, such as in Chicago, Oklahoma, Missouri, Arizona, and Ohio.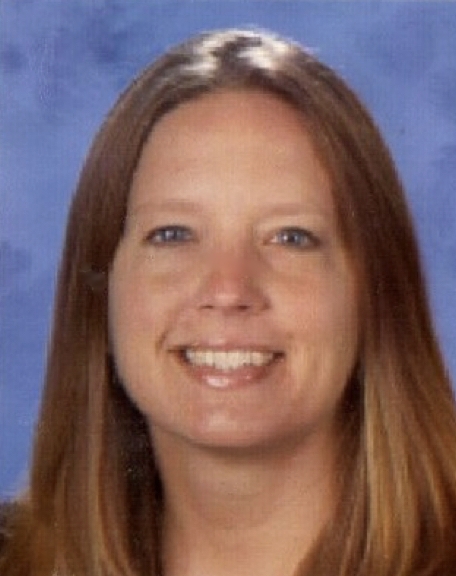 Miss Jill became a part of the ADA (formerly Stella's Dancers' Studio) 17 years ago when her daughters Kaylee and Kendall began their dance careers as then Baby Ballerinas. She is excited to join the ADA team in an important role as a member of our administrative staff; a position she has held for many years. She will often be found working the front desk with a big smile and ready to answer any questions.
A passion for teaching, she has been a public school teacher for 16 years, with the past 11 years teaching first graders at Pembroke Pines FSU Charter Elementary School. She is happily married to George Ezzell.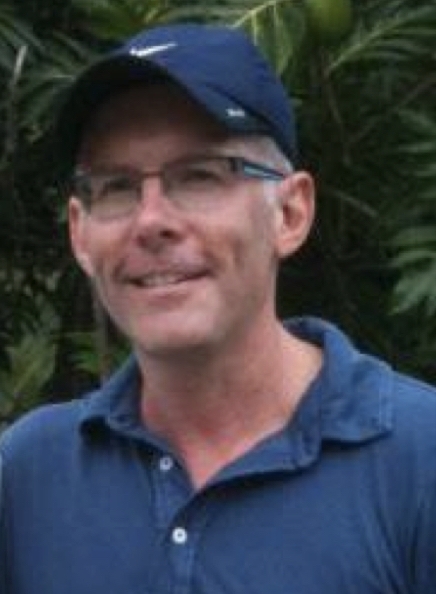 Mr. Chris is an exciting and widely sought-after dance teacher and choreographer who is currently enjoying his 26th year in business. His skill and versatility in both tap and jazz/lyrical combined with a creative choreographic style have kept him both very busy and happy. He is a certified member of Dance Masters of America.
His teaching credits include Steps on Broadway and Broadway Dance Center in NYC both at the professional and children levels. He has also served as dance department chairperson at Belvoir Terrace, and internationally reputable performing arts camp in Lenox, Massachusetts. Mr. Chris also teaches master classes and judges for major dance organizations, private organizations and schools nationwide and in Canada.
His students have won numerous high score awards at competitions such as American Dance Awards, Dance Masters of America and Starquest, as well as 2 gold medals at the World Tap Dance Championships in Reisa, Germany. Mr. Chris' students have also gone on to appear in films, music videos, TV programs and on Broadway.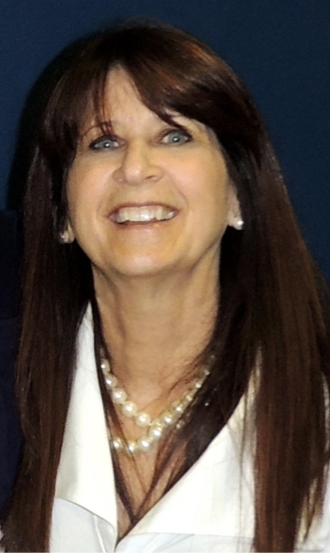 Miss Kim is our Office Manager and the reason our academy runs so smoothly! She is also in charge of accounts receivable. You will find Miss Kim extremely detail oriented and very helpful to all your needs.
Miss Kim has a personal connection to our academy as her daughter, Jesse, now a market operations manager in Washington, D.C., began her dance career here as a Baby Ballerina and still loves dancing and teaching.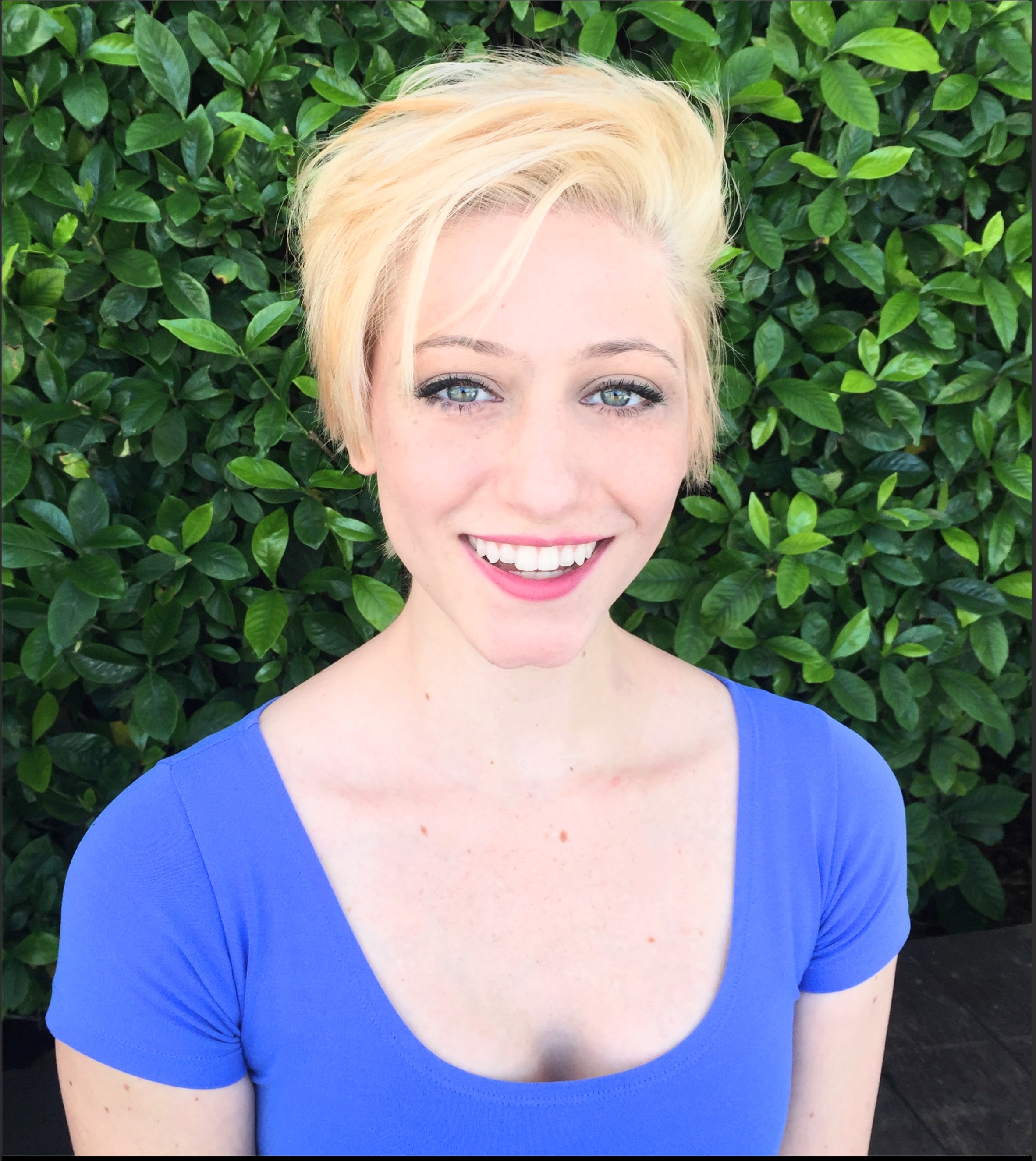 After receiving her degree in communications from Florida State University, Miss Cat spent a summer at Post Playhouse in Nebraska, playing Inga in Young Frankenstein, Go-to-Hell Kitty in Chicago, and ensemble in Crazy for You, Mamma Mia and Shrek. She's also had the honor of working for Busch Gardens Williamsburg and Universal Orlando Resorts. She most recently was a part of the Victor, Victoria ensemble at Broward Stage Door Theatre. She is elated to be a part of 5 shows in the upcoming season at both Broward Stagedoor and Maltz Jupiter! She is pleased to be back in her home state doing what she loves!!
Miss Colleen is originally from New York and moved to Florida in 1991. She has been involved with Mrs. P's Dance & Acrobatics Studios for over 40 years and is celebrating her 27th year serving the South Florida Dance community. With over 40 years of teaching experience, she is a teacher and choreographer for students of all ages as well as director of a performance group that attends competitions and participates in many fundraising performances. She has had the pleasure of watching some of her dancers pursue careers in the Arts. These students have found rewarding careers in modern dance companies, teaching and choreographing, national and international commercials, SYTYCD and Rasta Thomas' Bad Boys of Dance, as well as popular sports teams including the NY Knicks City Dancers. She has had a performance career singing Off-Broadway and Cabaret, Light Opera and Pop. Her training with Manhattan's leading vocal coaches affords her students strong vocal technique for auditions and performances. Colleen is a graduate of Dance Educators of America Teacher Certification Program and a proud lifetime member. She also serves as an adjudicator for Nexstar Talent Competition.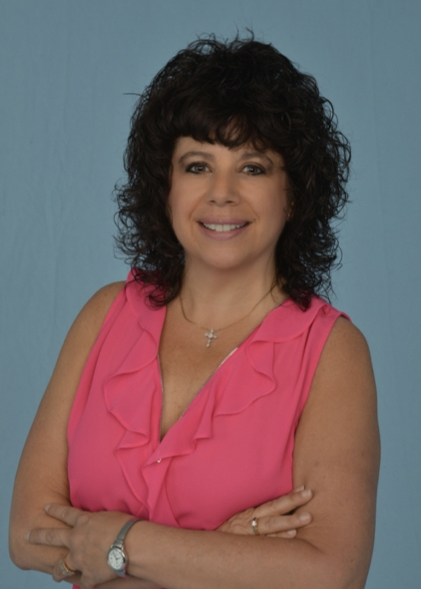 The founder of Stella's Dancers' Studio and owner for 35 years, Miss Stella is happy to be working under the direction of Rebecca Masel. Miss Stella is versed in many genres of dance, Jazz, Tap, Ballet, Acrobatics, Hip Hop and Musical Theatre.
Miss Stella's students have attended top higher dance education schools like New World School of Performing Arts (high school and college), University of Buffalo, Fordham University, Florida State University and Florida Southern College. Her students have also gone on to professional careers, including dancing in the new Broadway Show, Summer, The Merry Widow at the Metropolitan Opera House, TV show "Smash", The Radio City Rockettes, Pacific Northwest Ballet, Syncopated Ladies (professional tap company), Disney Tokyo, Walt Disney World, Bush Gardens, MTV, Latin and Grammy music awards, Pit Bull, Enrique Iglesias, Gloria Estefan, Missy Eilliot, Yankee Daddy, Jason DeRulo, Lou Bega, Deborah Cox, P Diddy, Siegfried and Roy, Debbie Allen, performing in the Macy's Thanksgiving Day Parade, Super Bowl XXIX, cruise ships, nightclubs, regional and local theater. Many of her students have gone on to be dance educators and studio owners themselves. Trained by the prestigious Dance Educators of America, she has continued her dance education by attending master classes, conventions and studying in New York at the Broadway Dance Center. Stella emphasizes having fun and learning proper technique to instill a positive self-esteem in all her students.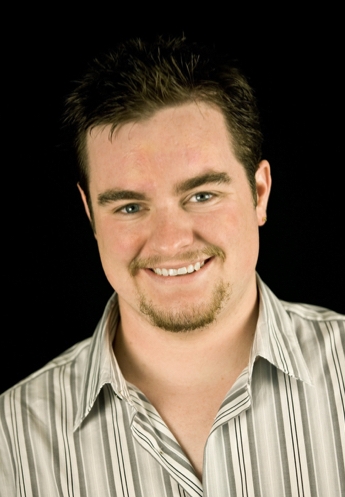 Mr. Paul discovered his love of dance at the age of 9 while attending Stella's Dancers' Studio. He continued to grow his love of dance here over the next 10 years while being trained in Ballet, Jazz, Tap, Hip Hop, Lyrical, Contemporary and Musical Theatre. He was also a member of the Illusion Dance Company where he competed and received several awards. During his last few years as a student he began teaching and choreographing as well.
In August of 2008 Mr. Paul auditioned for Royal Caribbean Cruise Lines and was hired to perform on The Monarch of the Seas through July 2010. The following year he oversaw a dance studio in Coral Springs, where he taught classes in jazz, ballet, tap, lyrical, hip hop and Autism Movement Therapy.
In August 2013, Mr. Paul returned to where his love of dance began and has been an asset here ever since. He continues sharing his passion and knowledge of lyrical, jazz and hip hop.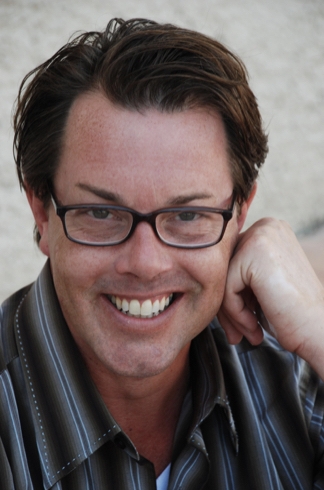 Mr. Michael has been a master teacher for over 30 years, giving seminars, setting original choreographic works and teaching dancers around the world in both the private and public sectors, in addition to college, university and fine arts programs.
As a performer, some of his credits include: Gus Giordano Jazz Dance Chicago, serving as associate director and rehearsal choreographer for six years; River North Dance Company; AKASHA Dance Company; The Radio City Christmas Spectacular, serving as an assistant choreographer for five years, as well as several theater, fashion and industrial credits to his name, including Papermill Playhouse's Funny Girl and Disney's Magical Moments in Chicago and Rome, Italy.
Recently, Mr. Michael proudly served as a director and rehearsal choreographer for Royal Caribbean Entertainment, also providing service in the audition and casting departments. Mr. Michael has also taught and adjudicated for numerous internationally recognized dance organizations and institutions including American Dance Awards, Dance Masters of America and Dance Educators of America.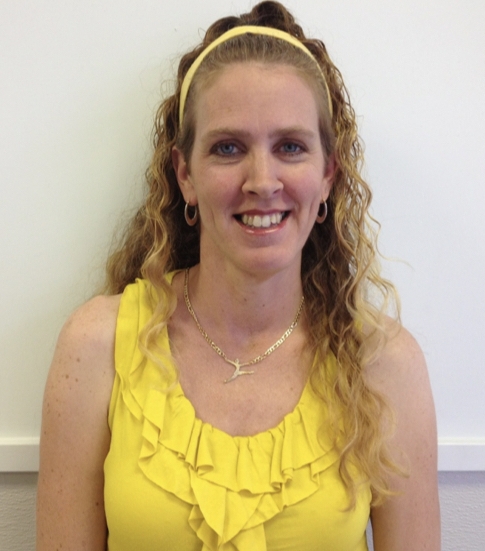 Miss Kathleen, a native New Yorker, grew up a stones throw away from Manhattan, where she trained on scholarship at the Broadway Dance Center and Steps 74. Here she learned from many great teachers like Frank Hatchett, Chris Chadman, Henry Le Tang and Finis Jhung, to name a few. This is also where she began teaching at the age of 16 and started performing professionally at age 17.
Since then she has worked in many aspects of the dance world such as: Performing, Casting, Choreographing, Commercials, Cruise Ships (Royal Caribbean and Norwegian), Dinner Theatre (Grease, Guys & Dolls, Anything Goes, Sweet Charity and 42 nd St.), Industrials, Videos, National Tours (Dirty Dancing), Judging, and, of course, more teaching (including master classes). Along the way, Miss Kathleen has had the pleasure of working with the amazing Bob Fosse, Ben Vereen, Debbie Allen, Bill Medley and many others. Some of her past students have gone on to perform on Broadway, at Radio City Music Hall, during Macy's Day Parades, at Pro Bowl performance and in music videos, as well as in Las Vegas. Over the years, Kathleen has received numerous awards for her choreography and teaching.
She is currently celebrating almost 2 decades of wonderful years teaching with Stella's and ADA, while she also continues to judge competitions, cast and choreograph for ADC Productions and raise her son Dylan.
Miss Kamille has been dancing for 18 years, as well as teaching for 5 years. She has been trained in Ballet, Jazz, Tap, Hip Hop, Lyrical and Musical Theatre, Modern and Contemporary. Miss Kamille has had numerous opportunities to perform on TV shows, music videos, award shows and concerts.
She was a featured dancer in the Puerto Rico benefit concert "Somos Una Voz" as well as the Latin award show "Premios Lo Nuestro" performing with various Latin artists such as Daddy Yankee, Pitbull, Gente De Zona, Ozuna, Nicky Jam and more! Currently, Miss Kamille is continuing her training with a well-known Miami dance company as well as studying Communication Arts at Florida International University.